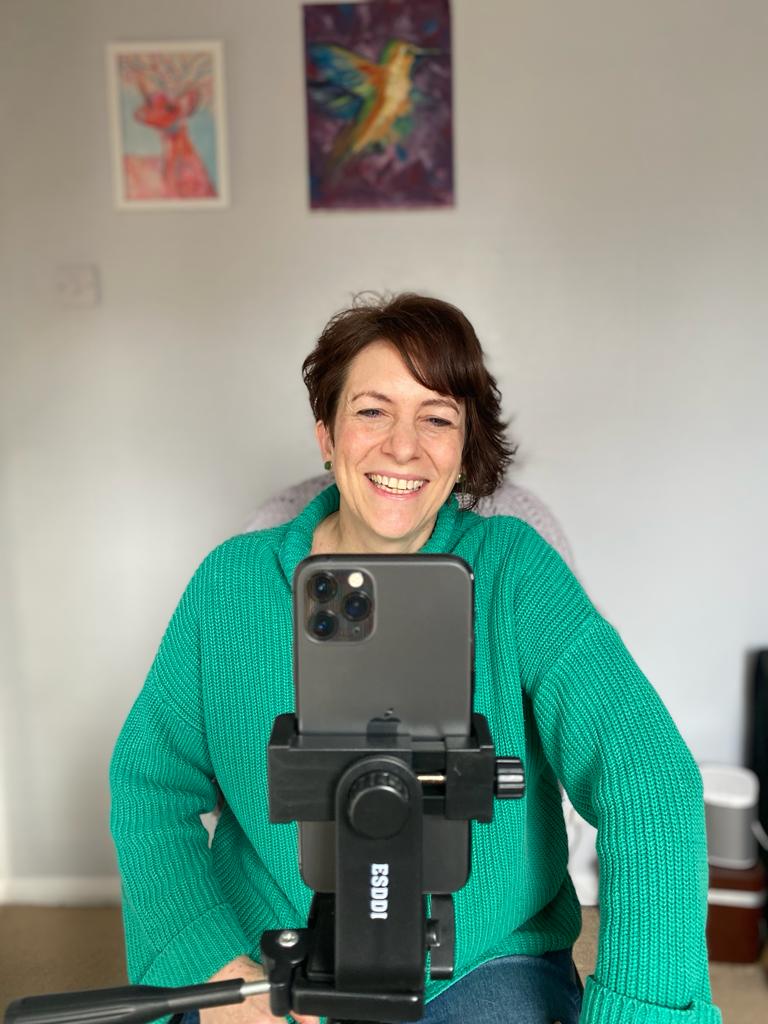 Would you love to show up and shine in your business, but feel somehow stuck?
Do you want to become more confident in front of your smartphone camera, so you can be more visible to help your business grow?
Deep down, you know that hiding yourself in your business isn't helpful.
You realise that people buy from people - whether you're a service-based or product business - but the thought of showing up online fills you with dread.
You'd really like to connect more with your ideal clients and know this is a good way to do it, but not sure where to start
Most importantly, you'd just love to just feel more confident and less worried about getting yourself in front of that little screen on your phone!





Introducing Show Up & Shine!
Begin your journey to get more visible in your business with more confidence & ease - in just 3 weeks.


You will learn how to:
• Recognise what's holding you back, so you can move forwards
• Adjust your mindset, so you feel more confident just being yourself
• Capture yourself in the most flattering light & angle on your smartphone for both photos and video
• Learn super-practical tips that make showing up easier
• Gain insight into body language and how to use it effectively
• Do simple editing techniques which can help
• Understand the common mistakes that people make, so you can avoid them
You'll also benefit from:
• Expert advice from a Confidence & Visibility Coach
• Expert advice from a VoiceOver Artist
• Connecting with a small group of like-minded women, in a safe space with tons of encouragement

"T
hank you so much for everything in the last 3 weeks! I will  definitely be recommending your course to others. This course has been so much more than I thought it would be, for the better
!"



"
Thank you Kerry. The course was brilliant! You've been really encouraging, taught me lots of great new skills and pushed my limitations! You're awesome
!"

"I have learned a lot along the way and I think it was lovely to do the course with women who feel the same about showing themselves on social media. I love your enthusiasm Kerry and you make it easy to open up. Thanks so much"
I've been helping women be authentically and wonderfully visible in their business for 13+ years now with photography and video.
I've also been teaching for over 10+ years - I love to pass on my knowledge of all things photo + branding!
I come from a design & marketing background and this shapes so much of my approach.
I'm on a mission to help champion and encourage women to have the courage and confidence to be visible - you ARE enough AND you are not too old, overweight, wrinkly, thin, quiet, introvert, extrovert, unphotogenic - you name it and I will have definitely heard it over the years. You can learn how to just be YOU on camera... oh, and you don't EVER have to dance in front of the lens - unless you want to of course!
Trust me, I have much the same thoughts & worries as you, I just know how to move past them and also how to get the most flattering images and video - which really helps!

If you'd like to ask me about any aspect of this course, then just drop me a line: [email protected]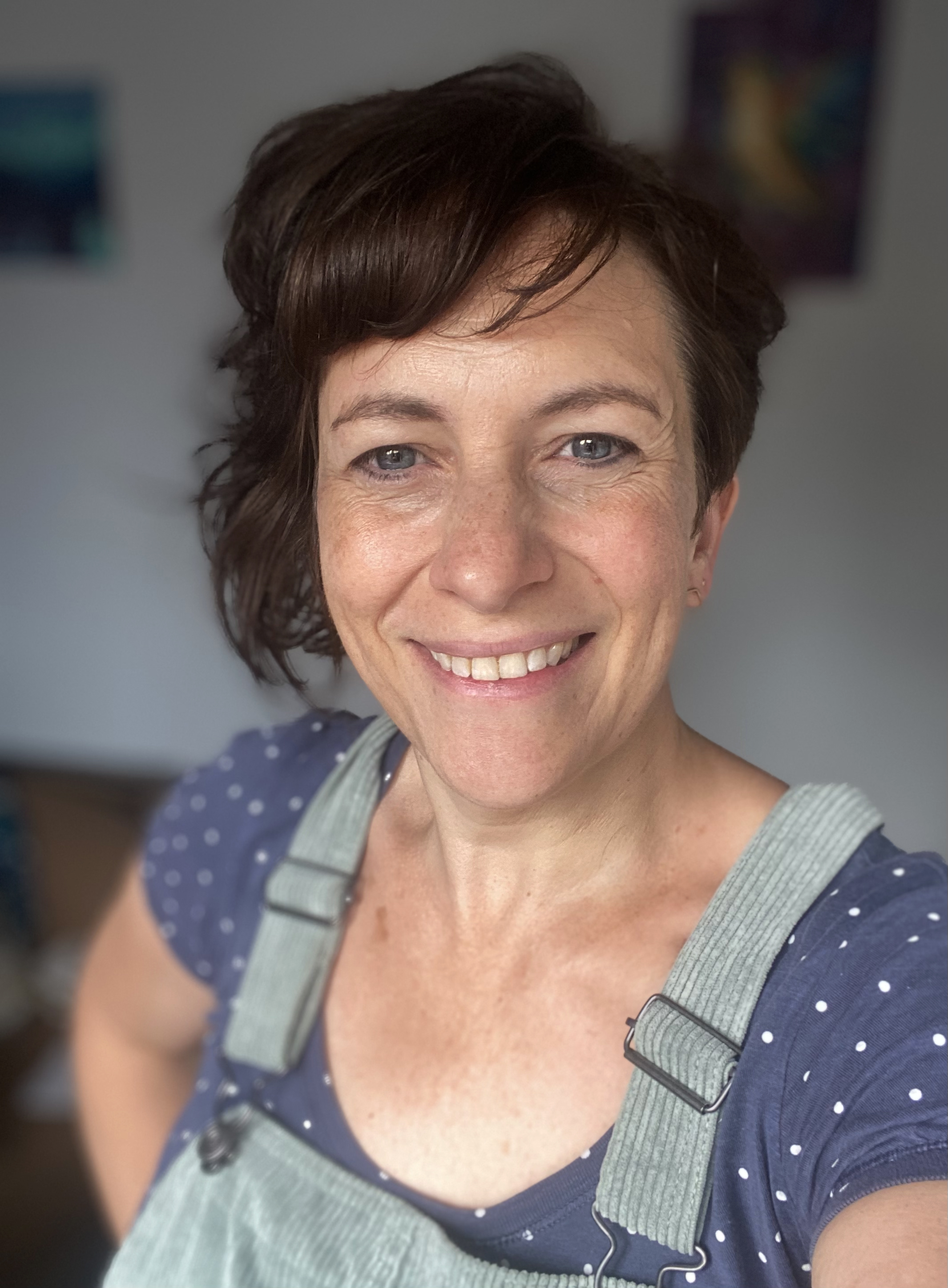 Course Structure

Duration: 3 weeks
26th Feb - 15th March 2024

(But don't panic - You DON'T need to commit to a solid 3 weeks of learning!)


You'll benefit the most if you can find 2-3 hrs each week to watch the content and work through the suggested steps, which are designed to be bite-size and achievable.

However, all course materials will be available for a minimum of 12 months after the course ends.
• A Live 1 hr Class each week (3 altogether) covering core content. Timings are:
Tues 27th Feb @ 10am
Mon 4th March @ 10am
Mon 11th March @ 10am
Recordings will be available afterwards if you can't make these timings.


• A private Facebook Group - a safe encouraging space to meet & connect with other women doing the course; get gentle accountability, support and feedback and ask me any questions you want!


• Simple achievable steps & suggestions each week to help move you forwards and build your confidence


• Video/photo 'How-To's' where applicable


• 2 x 30 min pre-recorded interviews with inspiring experts, with a live Q&A so you can ask them any questions


Show Up & Shine is for you if:

• You know you need to get better at this but don't know where to start
• You're not sure why exactly you find it so hard and it frustrates you
• You watch other women being visible in their business and wish you had their know-how and confidence
• You'd love to know how to achieve consistently flattering photos and video of yourself
• You've tried before to get in front of your smartphone camera and it hasn't worked out or you know you're holding back from doing it consistently

Show Up & Shine isn't for you if:

• You think there will be a 'magic bullet' rather than learning & determination involved
• You already show up really regularly & consistently in your business in photos & video
• You'd prefer 1:1 help specific to your business strategy
• Working with a therapist would be more appropriate

You're not alone

Hundreds of women have told me over the years how much they hate getting in front of the camera. You're definitely not alone in how you feel! It's why this course has group learning - it's so powerful to be walking the same path as others who have empathy and understanding... This will be a safe space with others that just KNOW how you feel - it really does help!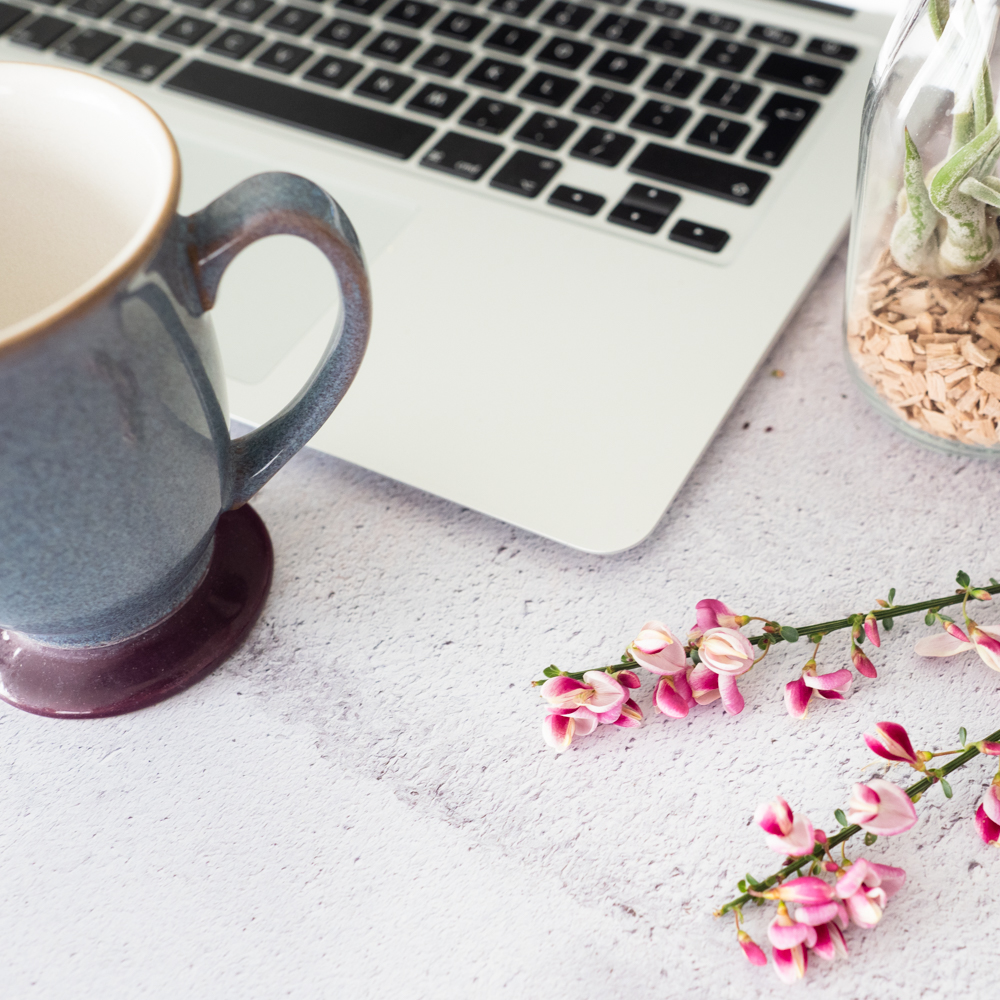 Learning together

You'll gain the most benefit from it being a live / real time course. Human nature just means that we tend to procrastinate less and achieve more when we have some accountability in tasks. Let's get stuff done together - you'll feel a real sense of achievement by the end. And if for whatever reason this isn't possible, all the course materials will be accessible for at least 12 months afterwards.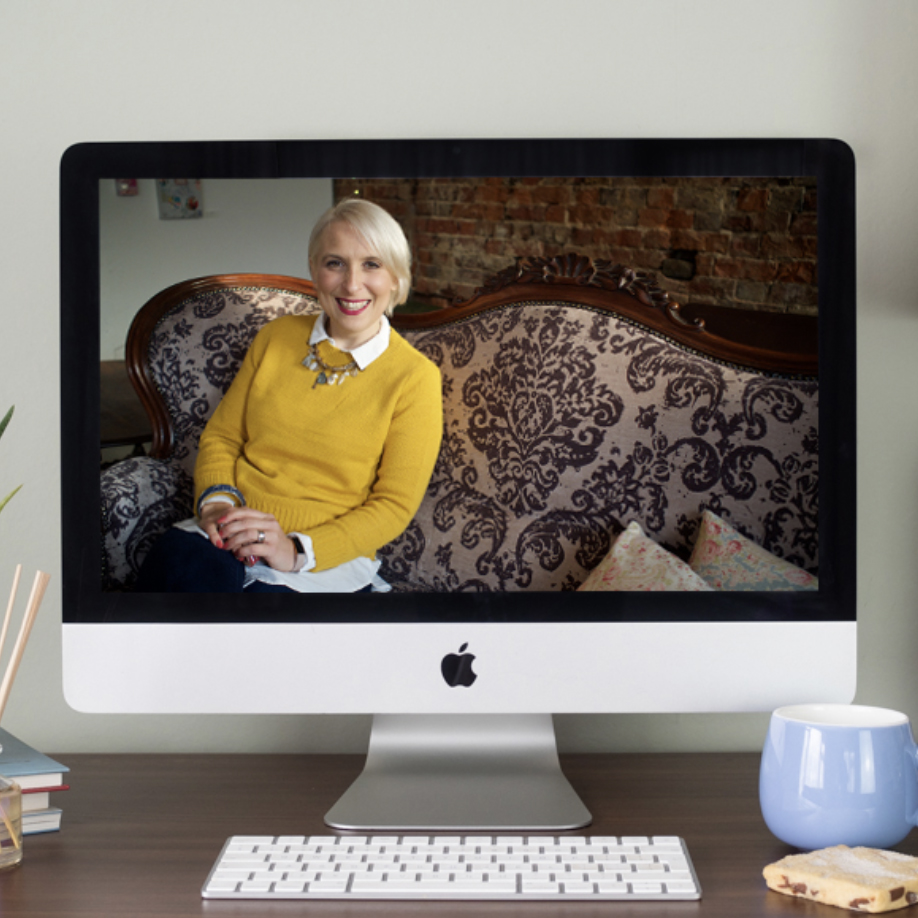 Simple, achievable steps

Don't panic - you won't be thrown in the deep end or forced to do anything. My teaching experience means I know that taking simple steps is the best way for people to learn and not feel overwhelmed. Together, we'll slowly build your confidence up - so long as you're willing to try out the suggested steps to work through the course, you will make progress.





FAQs
What's the time commitment?
The course runs over 3 weeks but you definitely don't need to commit 8 hrs a day, Mon-Fri for 3 weeks! I'd estimate about 2-3 hrs a week is enough time, but you could decide to carry on learning once the course has finished. Like most things in life, the more you put in, the more you'll get out - those that engage with the learning and the suggested steps will gain the most. It's definitely worth attending the live classes or at least watching the recording and also joining the Facebook group.
I can't make those dates - can I still do the course?
Technically yes, as all the course materials will be available afterwards. However, you'll gain the most benefit if you can participate in at least part of it along with the group.
I feel really anxious about the thought of participating in a group setting - do I have to?
Absolutely not. You can work completely solo with this course. However, because the whole aim of the course is to get yourself more visible - a private group is a really good space & opportunity to do so.
I'm a brand new business - do I need to do this?
YES! This is a perfect time to start connecting with your ideal types of clients - go for it!
I'm an established business - is this suitable for me?
YES! It's brilliant that you're already established - this will be another new way to add in authentic connections and deepen relationships with existing clients, plus attract new ones.
I'm a product business - do I still need to be visible?
Absolutely. People still want to connect with the people behind the products - you want them to form an emotional connection, as well as loving your products
Will the live training be recorded?
Yes, I'll upload it after the session and along with all the other course notes, you'll have access for a minimum of 12 months
Can you give me 1:1 feedback via email?
I'll be happy to answer questions and offer feedback in the private Facebook group and will do so at least once a day, Mon-Fri, during office hours. You can post in there at any time that suits you of course! However I can't give 1:1 email support.
If you'd prefer to book me for 1:1 consultation work, then just get in touch to get a quote.
I have a different question!
Great - just send me an email and I'll answer it: [email protected]